I needed a better way to carry my laptop on my folding bike.  I used a backpack for a long time which works fine except on hot days (sweaty-back syndrome !).  I tried a handlebar mount (the excellent but expensive 
Klickfix
system) which also works well but it adversely affects the stability of a bike which is already a little on the twitchy side.  The bike has a carrier but it is so low down that my heel clips anything that overhangs its perimeter.  There had to be a better way.
My simple solution is to make an attachment for the carrier which will allow the laptop case to be mounted vertically without moving around.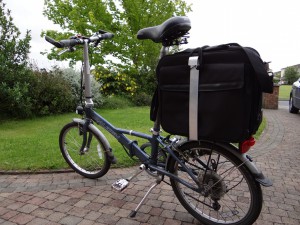 The band around the laptop back is a strip of 40mm x 2mm aluminium which is attached to carrier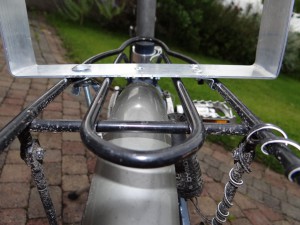 It works so well I did the same thing for the folding bike's big brother...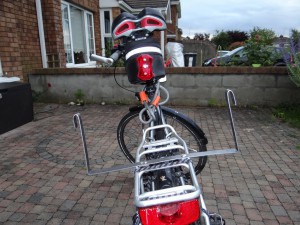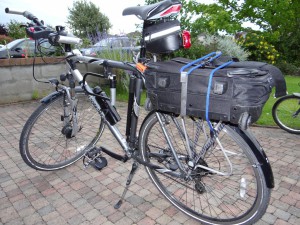 I worry a little about the laptop having the guts shaken out of it (its a very nice laptop !) so I use a folded-up and partially inflated tube to give it a little "suspension":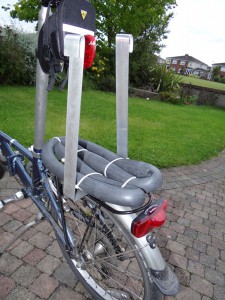 I hope someone finds this useful.  If you have thought of a better way to solve the same problem I'd love to hear from you.